Menu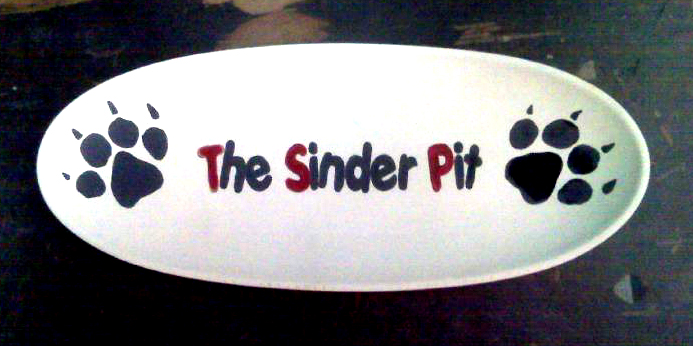 The Sinder Pit strives to provide the best barbecued meats and sides for your needs. Using high quality ingredients, we have developed our own unique meat rubs, sauces and recipes to give you a one of a kind barbecue experience. Menu can be customized to suit your particular needs. Contact us for more information and prices.
Meats: Our meats are slow smoked using select hardwood with our own specially formulated rubs and spices.
Our BBQ sauce is made from a closely guarded secret recipe that has taken years to develop and is included with all meat choices.
Beef Brisket, High quality beef, smoked and then lightly sauced and either sliced or pulled, on it's own or provided with buns or rolls to make into sandwiches.
Burnt Ends, Made from another part of the brisket, cubed and sauced. Little nuggets with huge flavor.
Pulled Pork, High quality pork shoulder, (butt), roast pulled and lightly sauced. Provided on it's own or with buns or rolls for sandwiches.
Ribs, Award winning St. Louis style pork spare ribs smoked and lightly glazed during cooking.
Chicken, Choose between bone in thighs or boneless, skinless breast.
Hamburgers & Hot Dogs, Available on request.
Sides: Sides are made using our own special recipes.
Macaroni Salad
Potato Salad
BBQ Beans
Mac & Cheese
Cole Slaw
Cornbread
Green Salad with Ranch Dressing.
Condiments, (Ketchup, Mustard, etc.), are included.